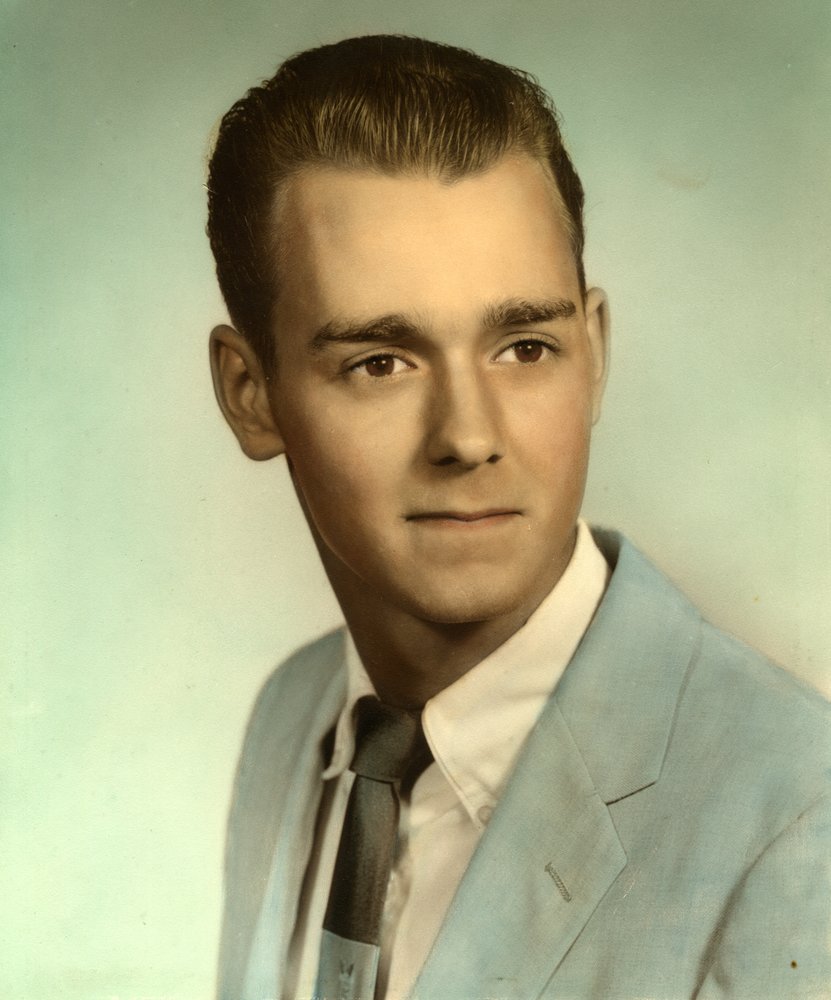 Obituary of Thomas Edward Moyer
Thomas Edward Moyer (known to family and friends as Tom or Tommy) 77, passed peacefully on Tuesday, September 17, comforted by family. The oldest child of the late William Walter Moyer Jr. and late Elizabeth Clare (Gavin) Moyer, he was born in Phoenixville, PA in February 1942.
Tommy was a natural athlete, an award-winning sprinter on the Phoenixville track team. He used his speed and agility playing centerfield in Little League, Babe Ruth, and Phoenixville High baseball teams. He played forward on the Phoenixville basketball team and offensive end on the Phoenixville football team.
Tommy married his high school sweetheart, Margo Patricia Heffline (Pat) of Port Providence PA in the spring of 1963. They had two children, Desiree and Margo. His hard work and dedication continued into his adult life, working two careers simultaneously to provide for his family; one as a barber, the other as a maintenance engineer for the Pennsylvania Turnpike Commission.
He continued as an exercise enthusiast throughout his adult life- dedicated to his daily jog and Charles Atlas exercise routine. He also trained and competed locally in Tae Kwon Do style martial arts where he was known for his focus, discipline, and accuracy... but not necessarily flexibility. He also kept active coaching Little League, including his daughter's Phoenixville fast pitch softball team for many years. "Coach Tommy", trained his players hard, but his style was laid back, never yelling or scolding, and he was at all times their dependable cheerleader.
Tom was a dedicated family man and friend to many. He enjoyed weekends at the family houses at both the Jersey and Delaware shores, trips to the zoo, family car adventures to the American West, card-playing evenings and traveling with treasured friends, gatherings with the collection of friends known as "club," playing black jack at the casinos, competing in equestrian events, teaching his wife and daughter to ride their horse Cherokee, reading books (particularly wildlife-based and westerns), as well as evenings spent simply playing together in the back yard. Though we may not have realized it at the time, these have become countless moments of cherished memories.
Tom is survived by his wife of 56 years, Margo Patricia Moyer, Phoenixville PA; daughters Desiree A. Moyer and spouse Luke Hinkle- Cape Cod MA & Dunedin New Zealand, and Margo L. Guzik and spouse David Guzik - Pottstown PA; grandchildren Bret Guzik GA, Dawson Guzik and Meaghan Kratzer (fiancé) CO, Brinley Guzik PA; and great grandson, Brayden Thomas Guzik.
Tom is survived by sisters; Clare Regan wife of Charles Regan, Pottstown, PA
Karen Hartman wife of Edwin Hartman, Phoenixville, PA and Patricia Moyer, Wilmington NC; and brother William Walter Moyer III husband of Jacalyn Moyer, Cheltenham PA. He was predeceased by his sister Eileen Baldassari wife of Dennis Baldassari, Morristown, NJ.
As Tom always said,
"Adios!"
In lieu of flowers, donations may be sent in his name, Thomas E. Moyer to these organizations:
Green Tree Church of the Brethren
1078 Egypt Road
Oaks, PA 19456-0874
The Nature Conservancy
https://www.nature.org/en-us/membership-and-giving/donate-to-our-mission/
4245 North Fairfax Drive, Suite 100
Arlington, Virginia 22203-1606
(800) 628-6860
Visitation
12:30 pm - 2:00 pm
Saturday, September 28, 2019
Green Tree Church of the Brethren
1078 Egypt Road
Oaks , Pennsylvania, United States
Visitation
Funeral Service
2:00 pm
Saturday, September 28, 2019
Green Tree Church of the Brethren
1078 Egypt Road
Oaks, Pennsylvania, United States
Funeral Service