WHY CHOOSE US?

We pride ourselves on the tradition of Exceptional Service. It's Our family serving your family. We are a small independent Funeral Home that prides ourselves on a tradition of compassionate service.

HISTORY

In 1947 after returning and recovering from the war, Charles and Erma Shalkop started the Shalkop Funeral Home. They were beloved members of the community. Their professionalism and concept of one family serving another will continue to be the pillar and foundation of this business.Bill and Carol Grace purchased the business from Charles and Erma until passing the torch to Bob and Dodi Strunk in 2003.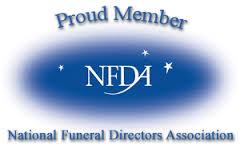 Our Mission Statement:

"Our mission is to provide personalized, affordable, high quality services to each family we serve that allow unique ways for families to grieve their loss and celebrate their memories."

Our Core Values:

Heritage: Serving current generations while honoring traditions.

People: Serving families with excellence, compassion, honesty, and integrity.

Education: Educating the community about prearrangement and various options for end-of-life. Continuing education is important for employees as well.

Compassion: Embracing the significance from each individual life and easing the burden of grief with meaningful, personalized celebrations of life.

Respect: Having reverence for the dead, and respecting diversity in cultures, traditions, and opinions.