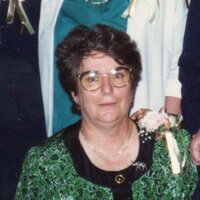 Mary Meisner
Mary Meisner, 80
Mary Meisner, 80, widow to the late Julian R. Meisner, Jr. passed away Thursday, June 30, 2022 in the Phoenixville Hospital, Phoenixville, PA.
She was born November 26, 1941 in Philadelphia to the late Raymond and Agnus Slater. Mary and her six sisters all were raised in a home devoted to God and Country. She attended and graduated from Cardinal Dougherty High School and pursued her education in English at Immaculata University, where she graduated with a degree in English and Education. Mary entered the Navy where she was a veteran.
Mary married Julian in 1965 and had two beautiful children: Katherine Mary Meisner and Jay Meisner. Her career in the Navy allowed them to live in Hawaii and California but Philadelphia would always be her home. Post retirement, Mary had several careers including EMT and custom importing. One of her happiest jobs was Grandmother to M. Damien, Julian Robert IV, Michael John and Taylor Renee Polowicz and three Great Grandchildren: Isabella, Abigail and Adrian.
She is predeceased by all five sisters: Sister Mary of Peace, Sister Mary Natalie, Sister Agnes Frances, Rose McKnight and Katherine Augustine.
A Funeral Mass will be held at 2:00 PM Friday July 8 in St. Joseph RC Church, 3640 Schuylkill Road, Spring City with Rev. Charles O'Hara officiating.
Visitation at the church will be from 1:00 PM to 2:00 PM Friday, July 08 prior to the service at St. Joseph RC Church.
Online condolences can be made at www.sgsfuneralhome.com. All arrangements are being handled by Shalkop, Grace & Strunk Funeral Home, Inc Spring City, PA.