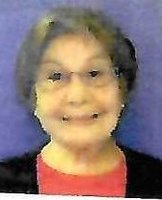 Nobuko Kluge
Nobuko Kosaka Kluge, 98
Nobuko Kluge, 98, widow of the late Han Carl Kluge, formally of Spring City, passed away Tuesday June 29, 2021 in the Parkhouse At Providence Pointe.
She was born January 21, 1923 in Kobe, Japan to the late Mitsuo Kosaka and the late Kazue (Matsui) Kosaka. A longtime (over 50 year) resident of the Spring City Community, Nobuko was very active. She loved to attend senior events at the Phoenixville Senior Center and participate in activities with her friends at Vincent Heights. This included exercise classes, bingo and of course eating at the Spring Ford Diner. Nobuko worked at the Spring City Knitting Company for 20 years until retirement in 1986. She was a member of the Zion Lutheran Church, Spring City.
All services are private. In lieu of flowers, donations can be made to her church Zion Lutheran Church 39 Bonnie Brae Road, Spring City, PA 19475.
Online condolences can be made at www.sgsfuneralhome.com. All arrangements are being handled by Shalkop, Grace & Strunk Funeral Home, Inc Spring City, PA.